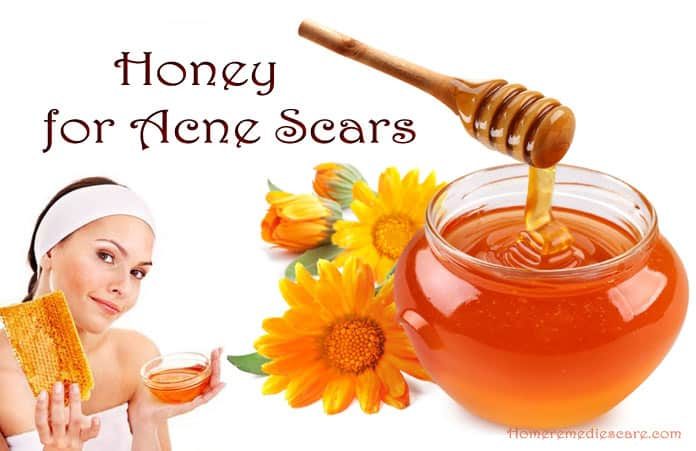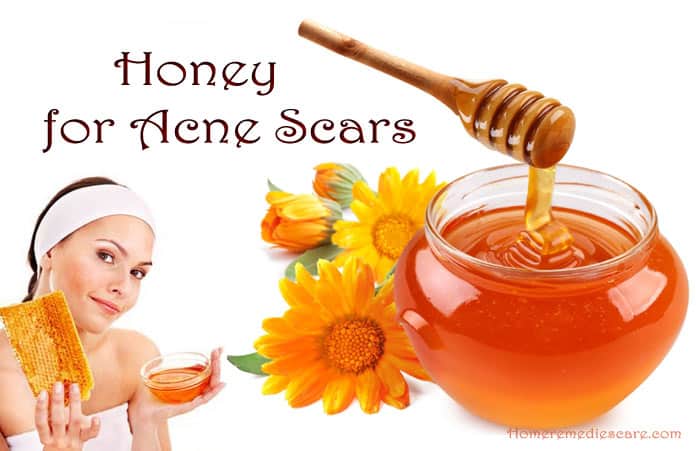 Most of us have faced acne outburst at least at some point-of-time in life. Acne can occur in various shapes and forms. For centuries, honey has been considered to be a wondrous potion in treating bad skin. If you are going through the initial stage of acne spate, then you must be looking for best home remedies to get rid of this too. Why not opt for honey first? It's cheap, easily available, and hassle-free to use. In this guide, we have listed down 17 usages of honey to heal acne. Still thinking is honey good for acne? Read on.
What causes acne?
The following points will show you the average reasons behind acne outbreak:
Clogged glands- leading to disruptive production and discharge of sebum
Hormonal imbalance during teenage as well as pregnancy
Acne can be passed on genetically
Excessive smoking, alcohol consumption, and pollution exposure
Zero personal hygiene
Lack of proper diet
Not applying sun block cream enough
High stress level
What are the symptoms of acne?
The below-mentioned symptoms can help you to figure out whether your skin has had acne outbreak:
The sudden surge of visible blackheads on nose, forehead or cheeks.
Tiny, hot, red bulges throughout the face
Painful and Pus-filled nodules under the skin (cystic acne)
Not-so-visible white heads underneath the skin surface
Bulbous and raw pimple break-out on skin with oozing tips
Skin getting duller and blackish day by day
The failure of simple scrub and face-pack to eradicate any of the above
A list of remedies containing honey for acne treatment
1. Lemon and honey for acne
Honey is full of B2, B3 and B5 vitamins. These same ingredients are present in any random OTC acne cream too. One of the simplest home hacks for getting rid of acne would be – blending lemon juice and honey in equal proportions and massaging your face with the concoction. It's mandatory to wash your face with lukewarm water and gentle face wash, after direct application of raw honey.
2. Honey and cinnamon for acne
Not only do the honey and cinnamon mask treats your acne and pimple problem with care, but also lend your skin a sweet, lingering smell. For the desired result, combine honey and cinnamon in equal quantity and lather your face with the fusion. Leave for 10 minutes, before removing with cold water splash.
3. Honey mask with apple
Before trying out this one of the best tips and tricks for getting rid of acne, you must test out whether your skin is prone to allergy with the Apple's glycolic acid. If not, then go ahead and make a pulp of the Apple after taking out its seeds completely. Mix up raw honey with it, make a fine paste and put on your face.
4. How to use raw honey
For a busy bee, it becomes difficult to make honey acne mask and apply it every day religiously. If you have lazy bones, then you shall be pleased to know that coating your face with raw honey can also work miraculously to remove acne. Wash your face and cover it with organic honey only. Gently massage your skin in circular motions for better blood flow and detoxification.
5. Remove acne with honey and brown sugar
Brown sugar is instrumental in removing dead skin. On the other hand, honey's anti-bacterial property can detoxify the pores of your acne-prone face. Blend 1 tablespoon of crushed brown sugar with 1 teaspoon of organic honey. Make a fine paste and apply on your face evenly. For best results, repeat the process daily before shower.
6. Drink honey water to heal acne and pimple
Leave alone the distressful acne scars; even a single pimple on top of your nose is enough to ruin the day. Why not alleviate it once for all by consuming raw honey with warm water every morning? Have this as the first thing in the morning- in an empty stomach.
7. Honey with Aspirin
If you are willing to experiment with home-made masks for acne, then honey-aspirin paste is the way to go. Aspirin tablet contains salicylic acid, which is active in skin tightening. Combine 2-3 grounded aspirin tablets with honey and water.
8. Honey and Indian clay
Indian clay works surprising well on oily skin- infected with acne. Prepare a substance of honey, rose water, Indian clay and sandalwood powder. Just 20 minutes application of it every day- is guaranteed to ward off acne and pimples alike.
9. Honey and tomato
1 ripe tomato can provide your skin with multiple nourishments- from de-tanning to detoxifying as well as evening out the pH level. When a mashed tomato is mixed well with organic honey to make a gooey paste, consider this as one of the home hacks to get rid of acne.
10. Merge Aloe Vera with honey
This one you can cook up straight out of your kitchen garden. Freshly prepared Aloe Vera pulp-and- honey mask, leaves your skin supple and blemish free.
11. Honey with baking powder
Raid your kitchen and bring out that often neglected baking powder. Mix together with honey, for a potent mask, that not only exfoliates your skin, but also makes the acne scars fade away.
12. Honey and essential oil
If you are mixing up every other natural produce with honey to prepare acne treating face mask, then why shy away from essential oils? Rather, Tea Tree essential oil has similar antimicrobial element like honey. But this face pack is a strict no-no during pregnancy.
13. Honey with virgin olive oil
The assortment of virgin olive oil and organic honey make for a lethal face pack, guaranteed to heal acne spots. Apply it thrice a week for 1 month.
14. The cooling effect honey mask
What to do if your skin develops acne scar in scorching summer? A cooling off honey acne mask is the only way to root for. Blend papaya and cucumber till both of them get mashed. Throw gram flour, honey and milk in it.
15. The vegan honey mask for acne
If you are a vegan, then mixing cow milk with raw honey can be hazardous for you. Do you know that you can use vegan almond milk instead? Combine both the ingredients with amount of lemon juice, and apply on your scars.
16. Mint leaves with honey
What is the ideal mask to get rid of acne for the dry skin? The answer resides with crushed mint-leaves' paste with honey and an oil-free face moisturizer.
17. Honey turmeric paste for acne
If the inflammation generated by cystic acne scars is not letting you sleep peacefully, then prepare a turmeric paste with honey. The antiseptic property of the former will reduce the inflammation.
Precautions to prevent acne break-out
Avoid scrubbing, picking, rubbing the acne scars
Only use a gentle face wash on face
Apply water-based ones
Stick to cleaning, toning, moisturizing ritual at every night
Swap meat products and fried foods with leafy, green veggies.
Get 8 hours of sleep every day
Drink 5-6 liters of water on a daily basis
These honey-based home treatments with honey are most suitable, when the acne outbreak is at its primary stage. If you are severely affected by this problem, then immediately consult a skin specialist instead of popping up random OTC pills.